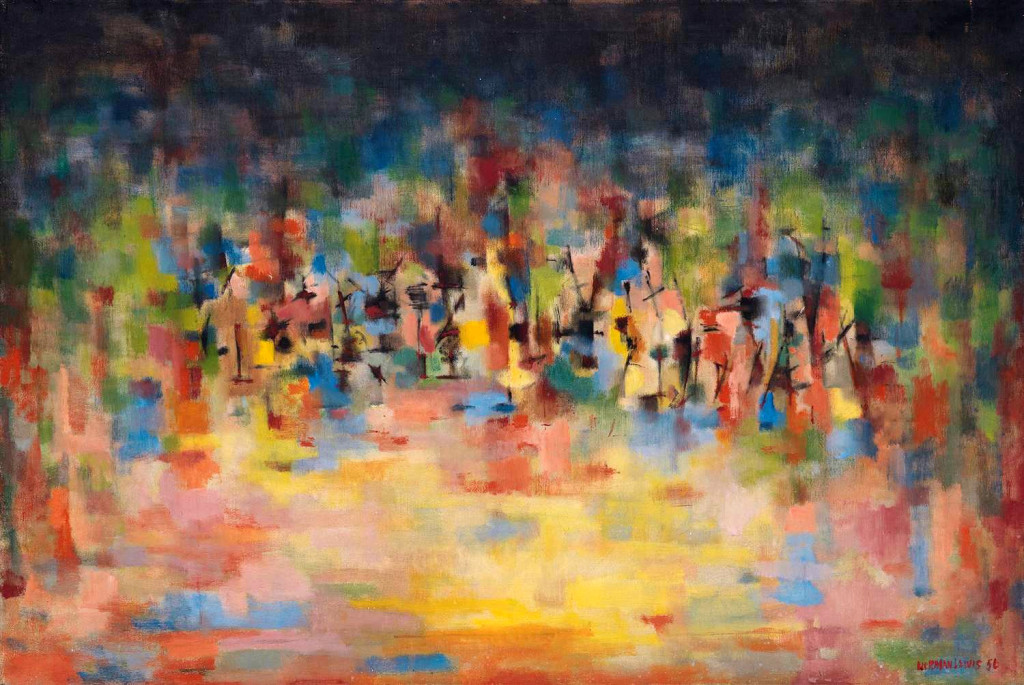 NEW YORK CITY — An untitled 1956 work by Norman Lewis led Swann Galleries' April 5 African American fine art auction, selling for $725,000, with premium.
An untitled oil on canvas by Beauford Delaney of a village street scene from 1948 realized $557,000, a record for the artist.
A total of 12 artist records were set in this most successful sale in Swann Galleries' history. The firm offered a total of 160 lots and 134 were sold for an 84 percent sell-through rate.
A full report on the sale will follow.